Summer Camp is not just a place—it's a leadership-building, friend-meeting, and challenge-seeking experience. Returning this year, girls will be able to bring the outdoors in with Virtual Summer Camp opportunities. These girl-led, outdoor adventures will be delivered to her front door. Get your girl ready for her next adventure and register for Virtual Summer Camp today.
Continue >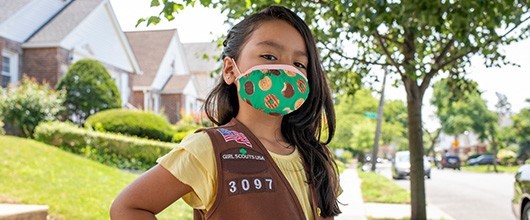 At Girl Scouts, there is nothing we take more seriously than the safety and well-being of our members. As COVID-19 continues to be a concern, Girl Scouts of the Missouri Heartland is taking all possible and appropriate measures to ensure girls continue to have a safe, fun, one-of-a-kind experience at Girl Scouts. 
Continue >

Whenever we see injustice, we all have a responsibility to confront it. Guiding our girls in learning to recognize and challenge structures and practices that fuel inequality and cause harm helps them play an active role in creating the positive change our society needs.
Continue >