In this unique time, we are offering our community Girl Scout activities from home! Whether it be badge work, simple activities, or even a song—we are committed to supporting our girls and their families. We will continue to update and add new activities each week!
Continue >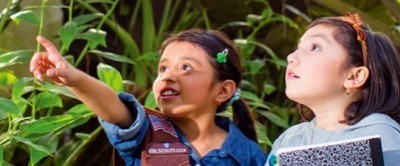 Get ready to change the world! Now Girl Scouts can earn 24 new badges that take leadership to the next level. There's never been a better time for girls to practice ambitious leadership. This year, we've added new badges in the categories of Entrepreneur, STEM Career Exploration, Automotive Engineering, and Civics.
Continue >

Whenever we see injustice, we all have a responsibility to confront it. Guiding our girls in learning to recognize and challenge structures and practices that fuel inequality and cause harm helps them play an active role in creating the positive change our society needs.
Continue >