Leader's Weekend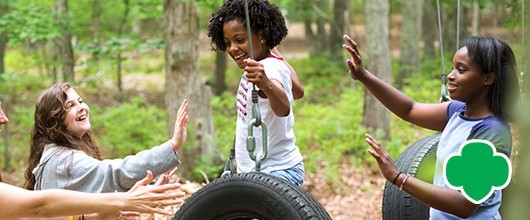 Held at Finbrooke Program Center every April, this event is a fun tradition for Girl Scout volunteers and a great way to connect with friends, old and new, who share your love of Girl Scouting! Choose from a variety of workshops and activities to create your own adventure.

Leader's Weekend 2018
April 20-22, 2018
Workshops included art classes, songs, games, team building, leadership, circus arts, and two mystery workshops! Participants even chose to participate in some highflying adventures like the climbing tower, archery, or the zipline at night! Leader's Weekend 2018 was a great success. Will you join us in 2019?