Do S'more with Girl Scouts!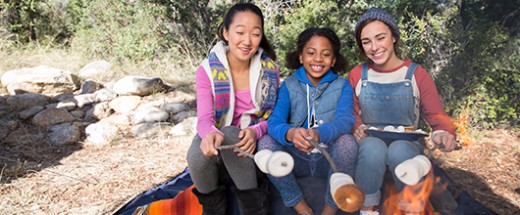 Date:
Wed Sep 06, 4:30 PM
- 6:00 PM
Location:
Christian County Library, Ozark, Missouri
Map
Category:
Recruitment
Level:
Daisy, Brownie, Junior, Cadette, Senior, Ambassador, Adult
Sign up for another year of Girl Scouts, or join for the first time!
Bring your family, and your friends, and show them what Girl Scouts is all about! Make your very own delicious s'mores; try your hand at cool science, technology, engineering, and math (STEM) activities; and sign up for another year of Girl Scouts (or your first year!). Because at Girl Scouts, you'll be active all year long unleashing your inner G.I.R.L. (Go-getter, Innovator, Risk-taker, Leader).
Annual membership dues are $25 and financial assistance is available.
Can't make it to the event? Contact us to renew your membership or register for the first time!